Description
Product Description
A Pair of Forge Motorsport Recirculating valves for the Audi RS4 B9
This set comprises a pair of our solenoid operated valves together with a custom made wiring harness, that integrates seamlessly with the OEM electronics and results in absolutely no fault codes, no check engine lights, and no detriment to the performance of the vehicle in any way.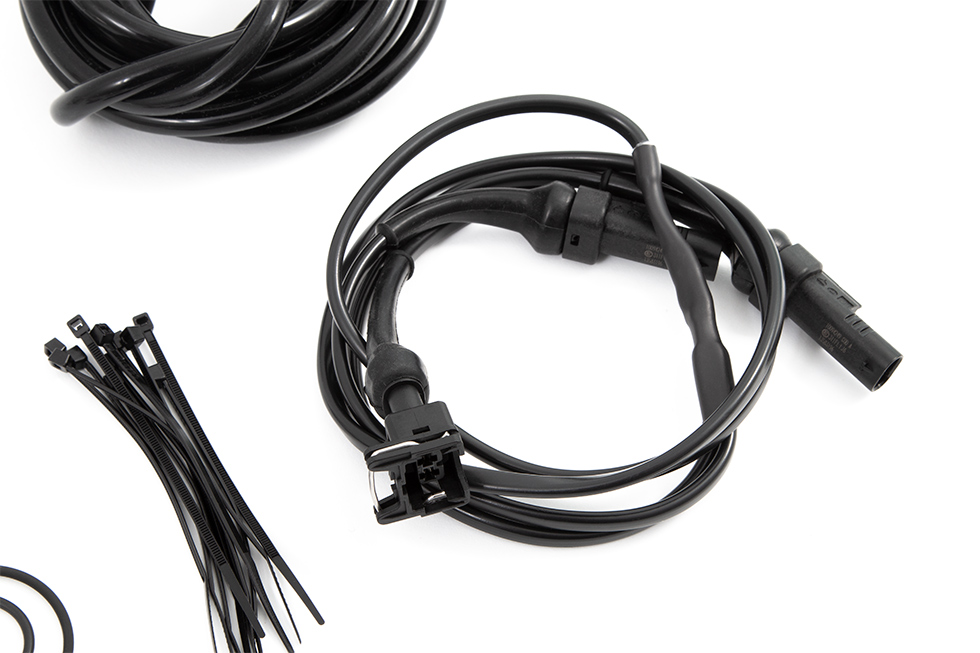 They are engineered to remedy the failure issues experienced with the OEM solenoid valves when their diaphragm may rupture which would effectively result in a boost leak.
Our valve uses full billet alloy construction with a piston based internal design that provides for significantly improved reliability over the OEM valves along with lightning fast response.
In The Box:
x2 Recirculating valves
O Rings for valve sealing
Vacuum Tubing
Solenoid
Wiring Harness
Cable Ties
Bracket and Hardware
Uprate Springs (one for each valve)

Please Note:

In line with our policy to constantly review, revise, and improve our product range, the appearance of the product you receive may differ from the one advertised.
Product Reviews
Product Reviews
from on
Oct 27th 2020
Excellent product, my diverter valves on my 2018 RS5 were damaged by another companies product that used spacers that were not correctly design and were too physically high which made contact with my stock diverter. Long story shot, this caused multiple failures even on new units. After removing the spacers and installing the Forge Recirculation Valve I have not had a single error since. Instructions were good and the install was straight forward and simple. I am recommending this product to anyone in a similar situation or who has failing stock units after the introduction of hybrid or larger turbos.
Want to leave a review?

Login Register FREE!
Compatible Vehicles
Instructions
Recirculation Valve for Audi RS4/RS5 B9
Warranty
Warranty Infomation
All Forge Motorsport products come with a limited lifetime warranty. All warranty claims must be accompanied by the original proof of purchase to enable us to help you. Failure to supply this proof will result in your claim or enquiry being denied.
For further information, please call our customer service team on +44(0)1452 380999 or email info@forgemotorsport.co.uk.
Do not use aggressive (acidic) car cleaning products, particularly traffic film remover solutions or shampoos to clean your intercooler, radiator or oil cooler. The use of these products can damage Forge Motorsport cooling systems and invalidate your warranty. These are often found at car washes. A light, warm, soapy solution (free of harsh acidic cleaning compounds) should be used to clean you cooler and thoroughly rinsed away. We recommend that you should inspect your product on a regular basis for bent and/or crushed fins. Any bent fins should be carefully straightened to allow ambient air to pass through the core face. At the time of installing your Forge radiator, an approved coolant must be used and added to the coolant system. Be sure you never mix coolant and always use distilled water.
Shipping
Shipping
Please fill out your details below
We use Mailchimp as our marketing automation platform. By clicking submit to this form, you acknowledge that the information you provide will be transferred to MailChimp for processing in accordance with their Privacy Policy and Terms.
Associated Products