Description
Product Description
Please note, this catch can only fits right hand drive vehicles
Highlights:
0.4L capacity*
Bespoke fitting kit for Hyundai i20N
A drain tap for ease of emptying
A dipstick for simple level inspection
2 Quality stainless steel reinforced oil resistant hoses with black external braiding for that inconspicuous look
Installation is straight forward with all necessary fittings and instructions included
Lifetime warranty

FMCT10 is our oil catch can solution which is a bespoke design for the Hyundai i20N. This oil catch has been developed by our in-house development team, not only is it beautifully designed, it has been created to capture the maximum amount of harmful contaminants, including oil deposits, unused fuel vapors and moisture. All of which would ordinarily make their way back through to the inlet of the engine.
Everything from the CNC machined billet tank to the laser cut bracket have been manufactured in Gloucester, UK. With its anodised black finish to give a classy OEM look, this is a product that is not only functional but lifts the look of the Hyundai's engine bay.
Extensive testing has proven our oil catch tank kit's ability to effectively reduce sludge and carbon build up, in turn allowing the engine to both breathe and perform more efficiently. It can therefore be viewed as a genuine performance enhancing product and something we highly recommend, particularly if you are planning more advanced power tuning at a later date. The 0.4l (400cc) catch tank boasts a slew of features intended to make it both easy to check and simple to drain, including a dipstick for level inspection and a conveniently placed drain tap.
The design of the kit has also been carefully considered, hence its inner tube which is constructed from anti-static smooth fuel resistant nitrile rubber. This is paired with an outer cover made from reinforced stainless steel wire braid (a Forge specialty), specifically a partial inner braid and a full cover outer braid. We developed this complex arrangement in order for the tank to be resistant to both pressure expansion and vacuum collapse, and also to enable the kit to function within a clearly defined temperature range – 54°C to +150°C (-65°F to 300°F)
As with all Forge Motorsport products, FMCT10 comes with our comprehensive installation instructions and is covered with our legendary lifetime warranty!

Complimentary Products
Our uprated valve for the Hyundai i20N and the Elantra N Line has been expertly manufactured and designed in the UK, meaning we can provide the industry leading valve for your vehicle. Specifically designed for the Hyundai, this valve can be used either as a fully atmospheric (blow off) valve, or a recirculating valve!
This billet aluminium oil cap will replace your OEM one, leaving your engine bay with a premium and high quality aesthetic. This cap is available in a choice of body colour (black or polished) and a choice of cap top insert (black or polished). This perfectly compliments your i20N!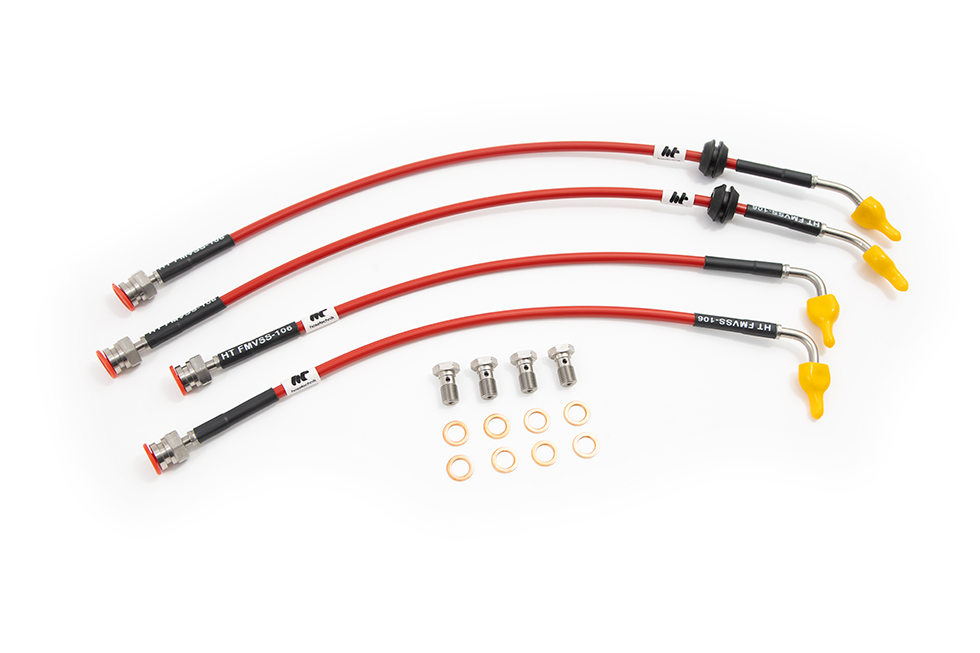 A set of 4 ultra-high performance brake lines for the Hyundai i20N. These are a direct replacement/upgrade for the OEM brake line set and require no further modifications to fit.This brake hose will perform under the most extreme and harsh conditions, whilst still looking good and performing at the highest level.

Please Note:

In line with our policy to constantly review, revise, and improve our product range, the appearance of the product you receive may differ from the one advertised.
Product Reviews
Product Reviews
Be the first to review this product
Want to leave a review?

Login Register FREE!
Compatible Vehicles
Instructions
Oil Catch Tank for Hyundai i20N
Warranty
Warranty Infomation
All Forge Motorsport products come with a limited lifetime warranty. All warranty claims must be accompanied by the original proof of purchase to enable us to help you. Failure to supply this proof will result in your claim or enquiry being denied.
For further information, please call our customer service team on +44(0)1452 380999 or email info@forgemotorsport.co.uk.
Do not use aggressive (acidic) car cleaning products, particularly traffic film remover solutions or shampoos to clean your intercooler, radiator or oil cooler. The use of these products can damage Forge Motorsport cooling systems and invalidate your warranty. These are often found at car washes. A light, warm, soapy solution (free of harsh acidic cleaning compounds) should be used to clean you cooler and thoroughly rinsed away. We recommend that you should inspect your product on a regular basis for bent and/or crushed fins. Any bent fins should be carefully straightened to allow ambient air to pass through the core face. At the time of installing your Forge radiator, an approved coolant must be used and added to the coolant system. Be sure you never mix coolant and always use distilled water.
Shipping
Shipping
Please fill out your details below
We use Mailchimp as our marketing automation platform. By clicking submit to this form, you acknowledge that the information you provide will be transferred to MailChimp for processing in accordance with their Privacy Policy and Terms.