Blow Off Valves/Dump Valves and Recirculation Valves
All Forge valves are designed to ensure compatibility with the engine management system. Made in England, guaranteed for life.
Our valves are a fully engineered solution offering significantly improved reliability. The Forge valves are piston based, so there is no diaphragm to fail, and of all aluminium billet construction, it replaces the original unit with a pressure/vacuum operated piston valve that still also retains the desirable OEM ECU control, over valve actuation. Not only that, the internal spring(s) can be changed for either a stronger or weaker version depending on how much boost pressure you are running.
Many valves are solenoid driven, and our solution caters for these too! Our products remedy the failure issues experienced with the OEM solenoid valves when their diaphragm may rupture which results in a boost leak. The later revision OEM valves have a longer life but ultimately the plastic brittles and in extreme circumstances, parts of the plastic can break off. Our valves use full billet alloy construction with a piston based internal design that provides for significantly improved reliability over the OEM valves along with lightning-fast response. They have has also been proven in cars running over 600bhp!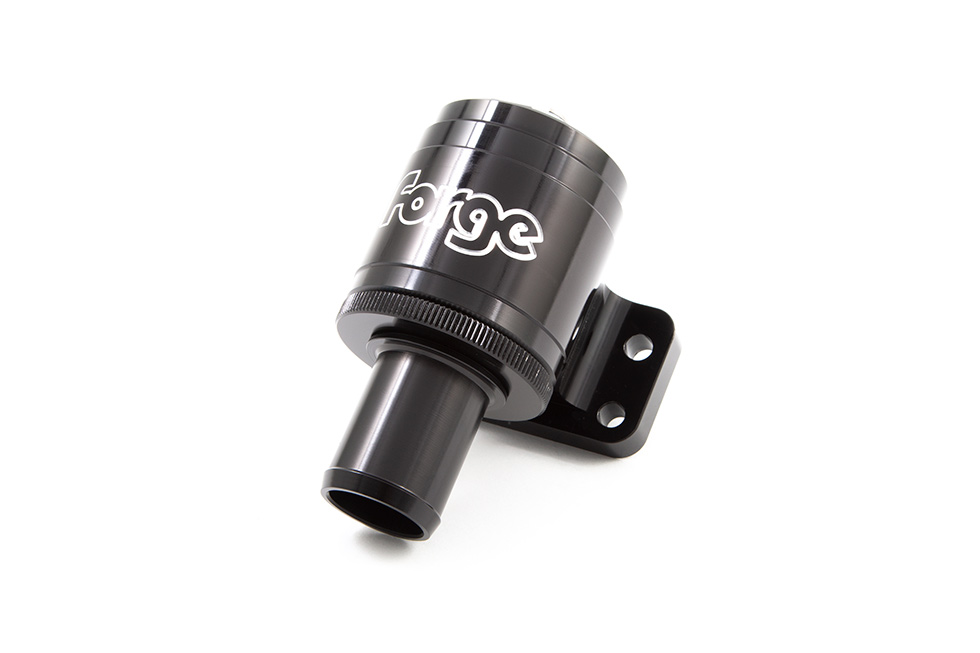 Highlights:
Utilising world leading springs for more precise operation and consistency
All internal and external components have been made in the UK
Pistons use heat stabilised Viton O-rings
Lubricated with high temperature Mobil1 grease
Fully serviceable and rebuildable in minutes
Unlike other valves on the market, ours produce no check engine lights (EML)
Covered by the unique Forge Lifetime Warranty*
Please take a look at our available range of Valves and Valve Components below, for further information.