Description
Product Description
With the release of the new Porsche Macan turbo, our development team were eager to get on with the delivery of another industry leading intercooler. Utilising our extensive development knowledge with 23-years' experience in the business, we were immediately able to increase the size of the core, allowing much more surface area and cooling efficiency than the stock core.
The increase in frontal area and matching large internal volume utilises a race specification Forge tube and fin core with 17 FPI (fins per inch). The intercooler is not only lightweight but was also proven to be the most efficient for this application. It is consructed with hand fabricated sheetmetal end tanks, all crafted at our fabrication facility in Gloucester, UK.
The end tanks are designed such that the standard boost hoses can be retained.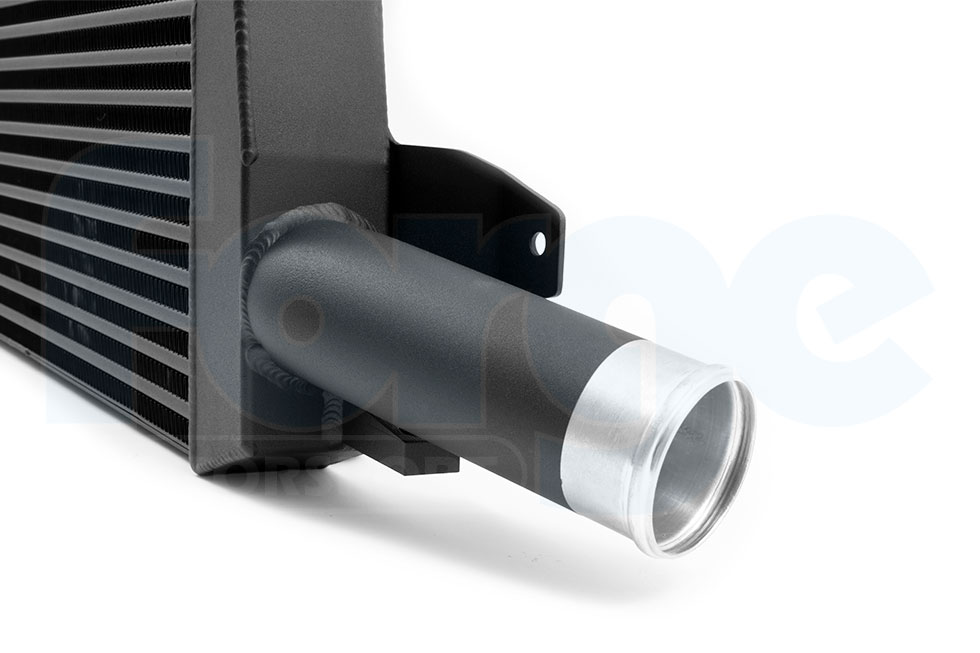 Rather than release this product immediately after development, we have taken our time with continued testing and tweaking, to ensure that we really have achieved the best possible. We have seen excellent results on both standard cars and those which have been remapped.
2124 cm2 of frontal surface area
10.6 litres of volume
Black thermal powder coated finish.
Please Note:

In line with our policy to constantly review, revise, and improve our product range, the appearance of the product you receive may differ from the one advertised.
Product Reviews
Product Reviews
Be the first to review this product
Want to leave a review?

Login Register FREE!
Compatible Vehicles
Instructions
Porsche Macan Intercooler
Warranty
Warranty Infomation
All Forge Motorsport products come with a limited lifetime warranty. All warranty claims must be accompanied by the original proof of purchase to enable us to help you. Failure to supply this proof will result in your claim or enquiry being denied.
For further information, please call our customer service team on +44(0)1452 380999 or email info@forgemotorsport.co.uk.
Do not use aggressive (acidic) car cleaning products, particularly traffic film remover solutions or shampoos to clean your intercooler, radiator or oil cooler. The use of these products can damage Forge Motorsport cooling systems and invalidate your warranty. These are often found at car washes. A light, warm, soapy solution (free of harsh acidic cleaning compounds) should be used to clean you cooler and thoroughly rinsed away. We recommend that you should inspect your product on a regular basis for bent and/or crushed fins. Any bent fins should be carefully straightened to allow ambient air to pass through the core face. At the time of installing your Forge radiator, an approved coolant must be used and added to the coolant system. Be sure you never mix coolant and always use distilled water.
Shipping
Shipping
Please fill out your details below
We use Mailchimp as our marketing automation platform. By clicking submit to this form, you acknowledge that the information you provide will be transferred to MailChimp for processing in accordance with their Privacy Policy and Terms.